Woodie Pie breastfeeding awards reflect just how wonderful you are for making a fantastic choice for your baby or child! They're also called Breastfeeding Milestone Awards, to celebrate your nursing journey.

Breastfeeding is hard work. Not only does nursing little one take lots of time, it also presents a host of challenges (like sore nipples, clogged ducts, mastitis, and thrush) that can make the process uncomfortable.

At the end of the day, the breastfeeding awards are a way to add a little achievement into motherhood. It should go without saying that new mothers should be applauded for their efforts—no matter whether they feed Baby from the breast or the bottle!

Which one is yours? Get one for your breastfeeding milestone award e-certification for FREE....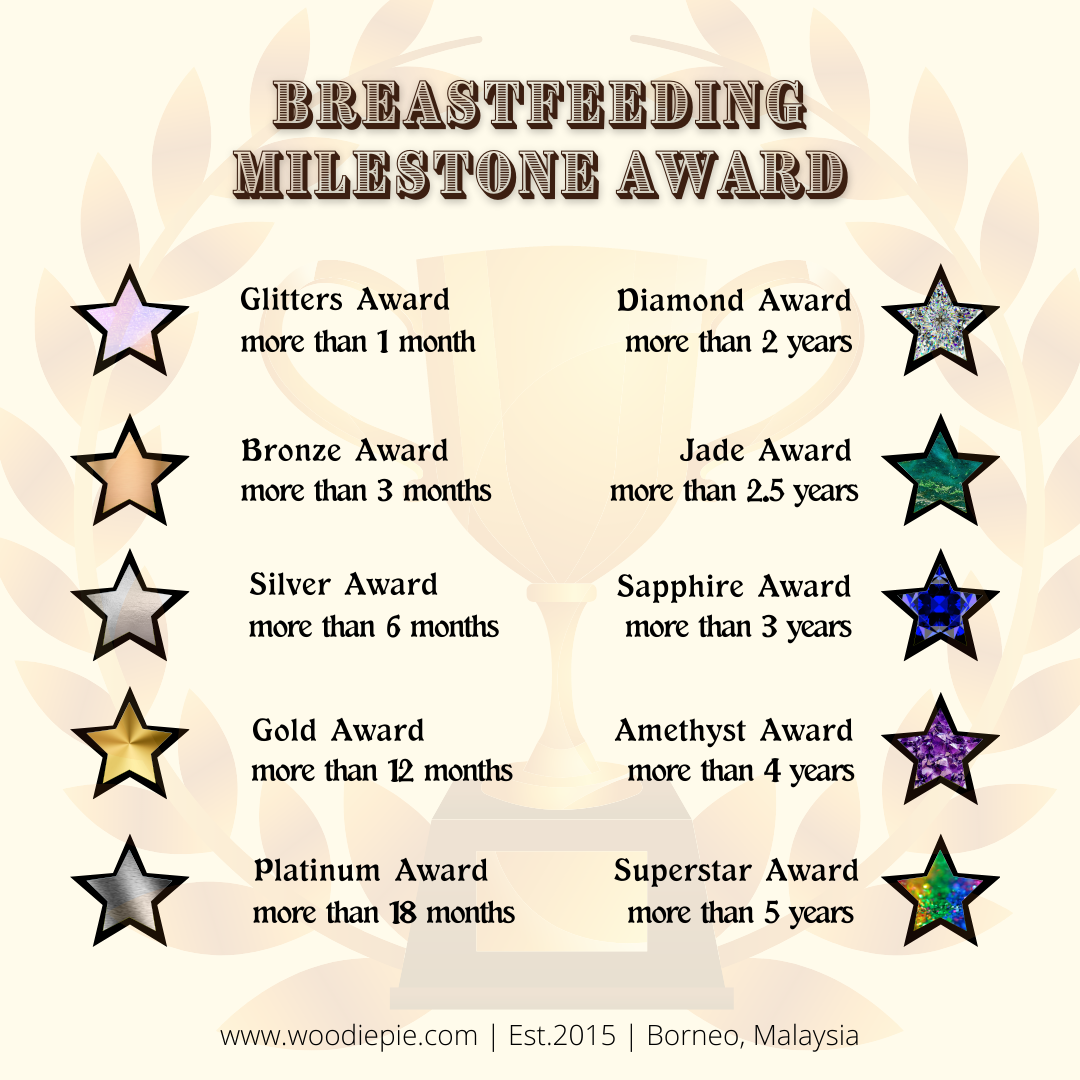 Apply e-certification from us! Spread your love and support breastfeeding ......
How does Woodie Pie Breastfeeding e-certificate looks like?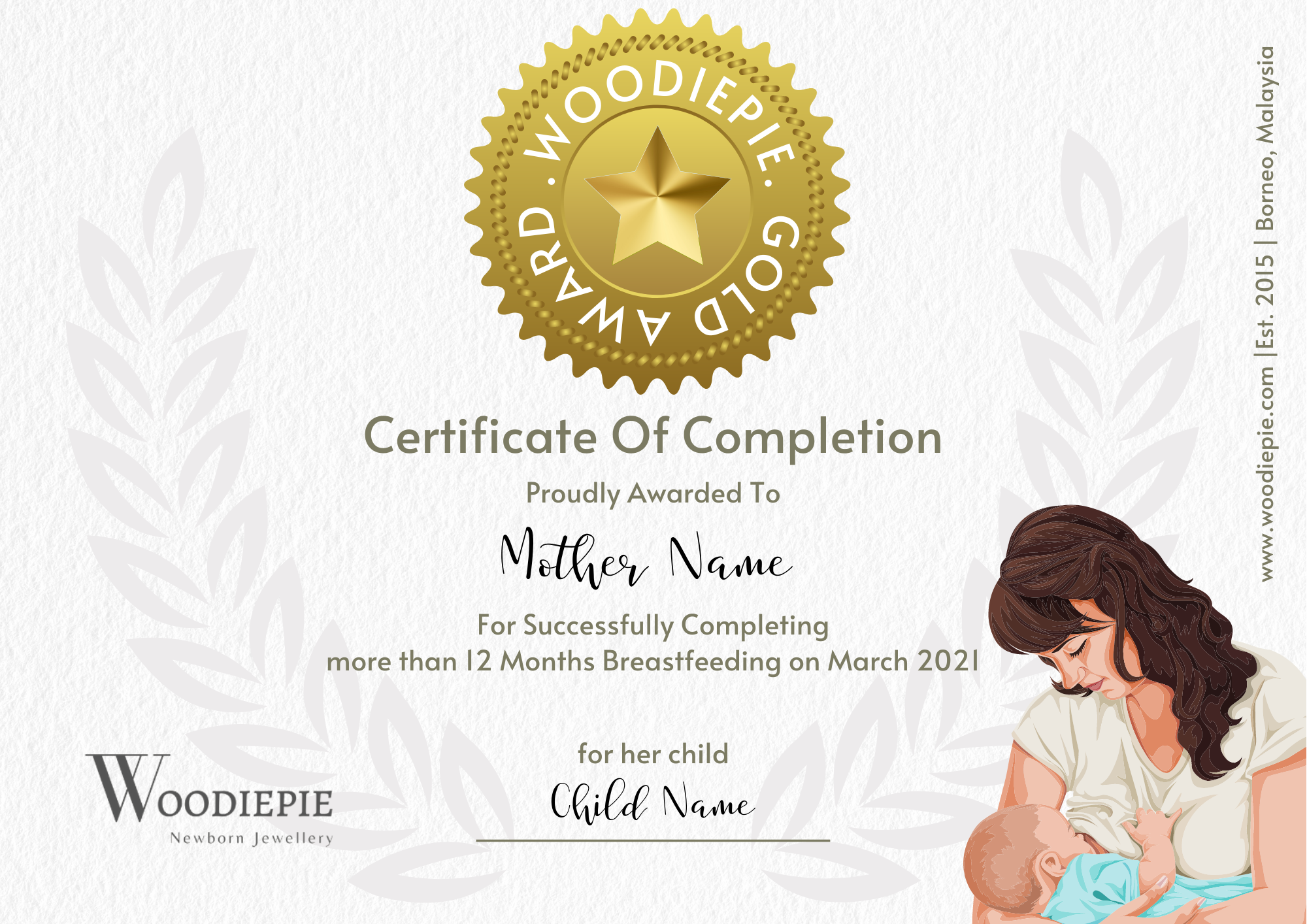 Terms & Conditions:
1. This is absolutely FREE registration (No fee is involved)
2. E-certificate will be provided in soft copy (PNG file), FREE printable
3. This award is applicable to all worldwide breastfeeding mothers (at least 1 month breastfed)
4. One application is allowed for one applicant for every 6 months
5. This certificate is not applicable to any medical or professional approach.
6. No birth certification or any other proof for this application.