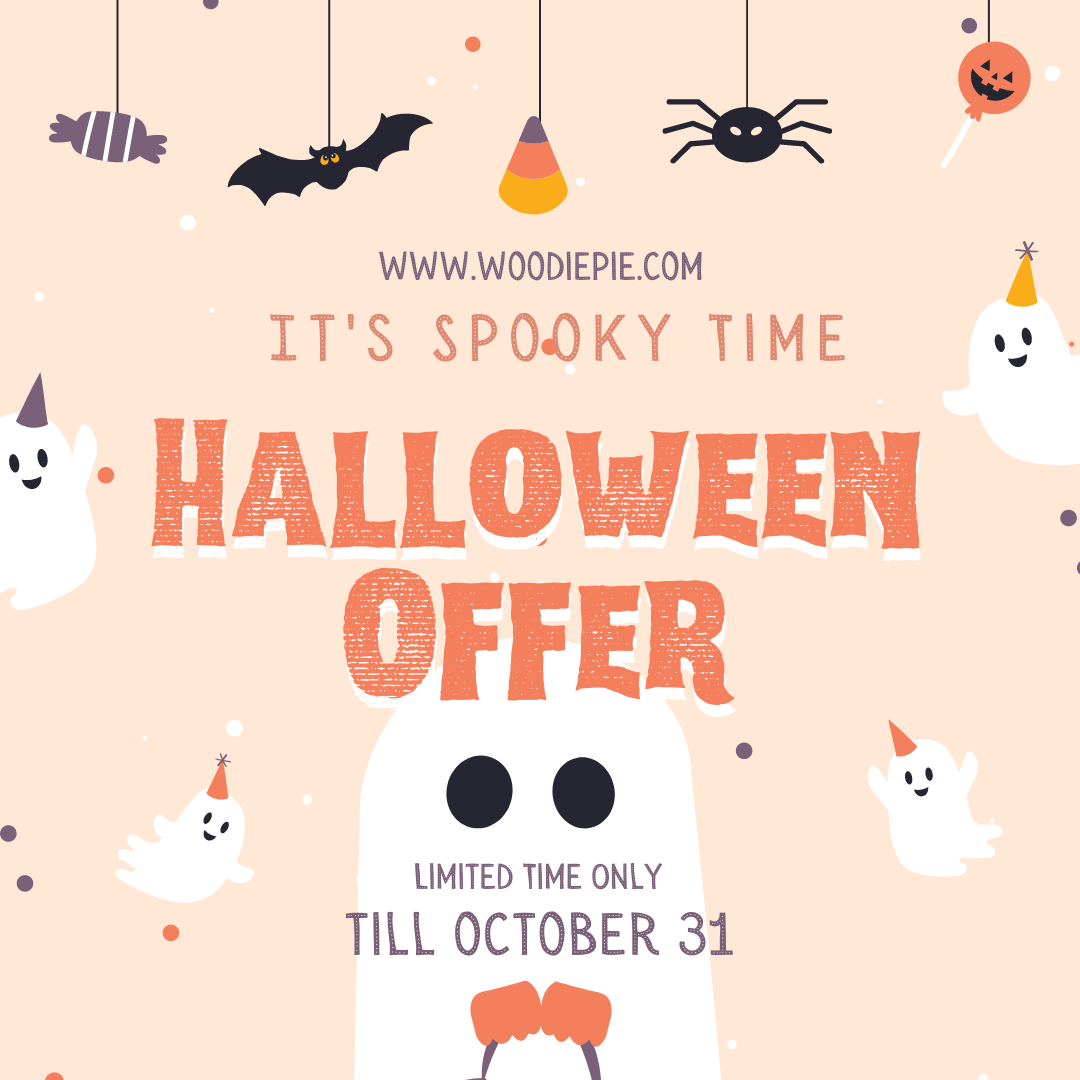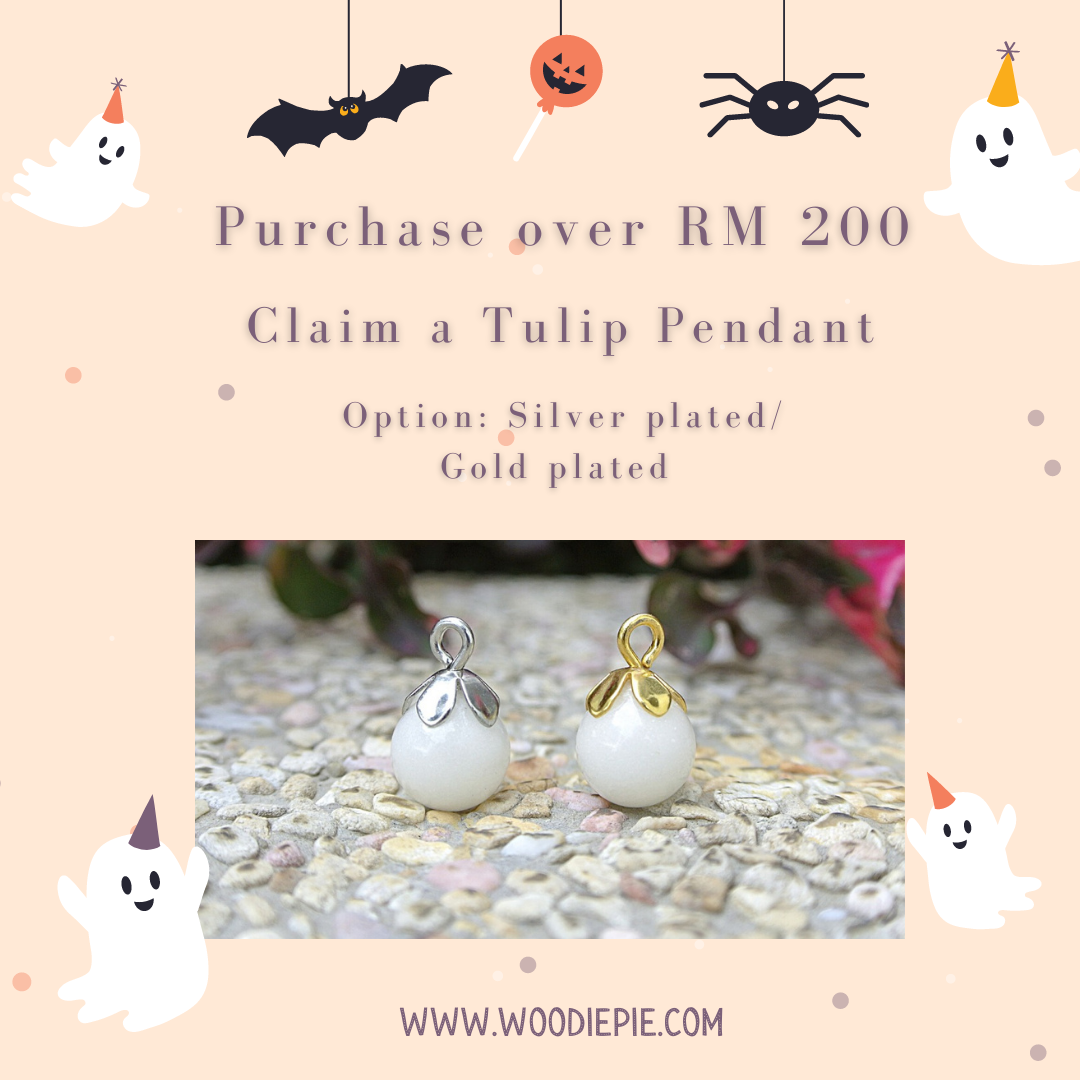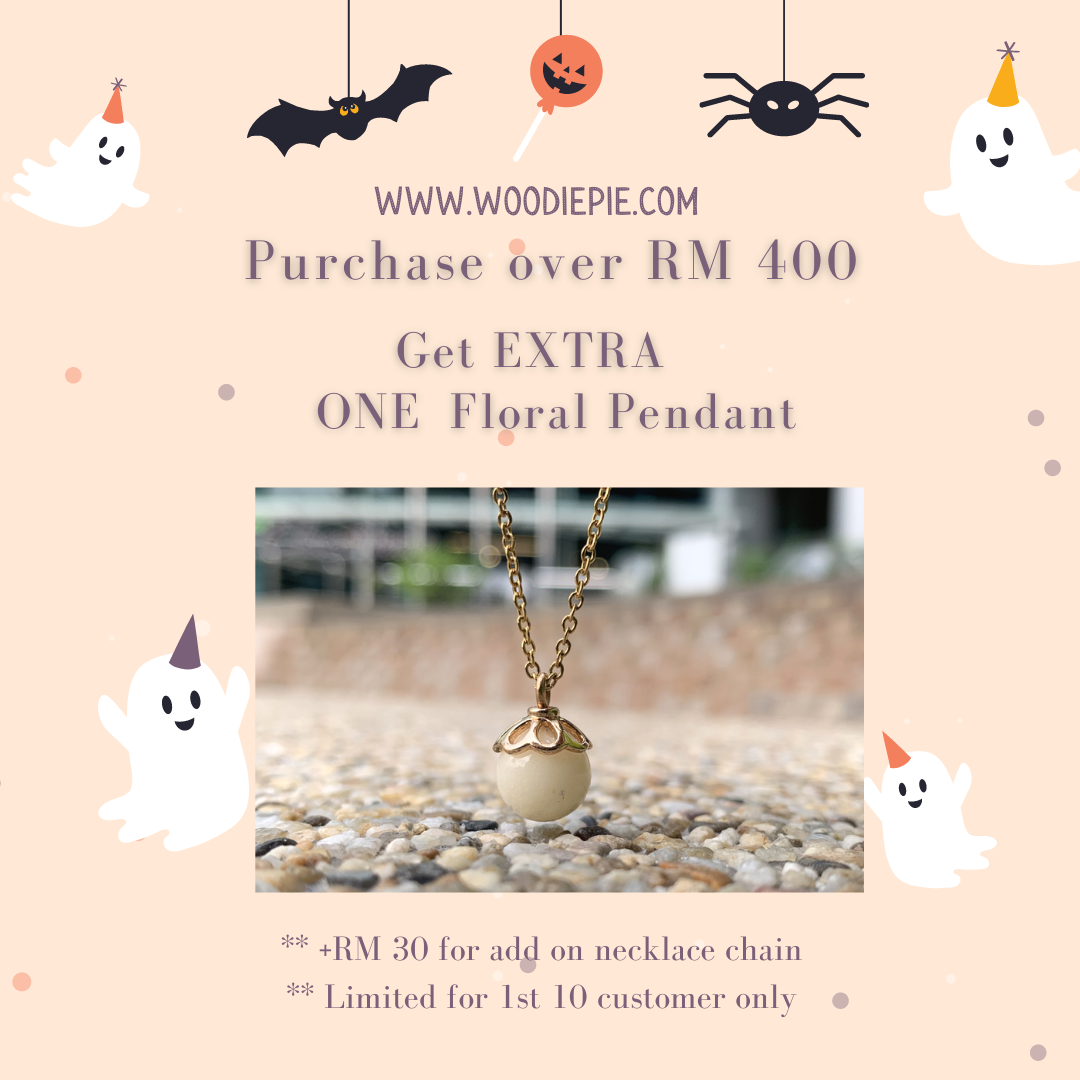 🎃Halloween Offer 🎃
Campaign period: 22.10. 21 - 31. 10. 21
Purchase above RM 200 on total bill
👻 Get extra ONE Gift (Option: Tulip Pendant (Silver plated/ Gold plated)
👻 Free shipping fee to nationwide (Np: RM10)
👻 Free breast milk collection service from your doorstep (Subject to availability areas)
(Standard charge: RM 15 per parcel)
👻 How to pack your inclusions? Click Here
Purchase above RM 400 on total bill
👻 Entitle extra TWO Gift
👻 Get extra ONE Gift (Option: Tulip Pendant (Silver plated/ Gold plated)
👻 Get ONE floral pendant (Gold plated)
👻 Additional RM 30 will be charged (if add on 1 x stainless steel gold plated necklace chain- length 50cm)
👻 Free shipping fee to nationwide (Np: RM10)
👻 Free breast milk collection service from your doorstep (Subject to availability areas)
(Standard charge: RM 15 per parcel)
👻 How to pack your inclusions? Click Here
Terms & Conditions:
* While stocks last
*Changing design is not allowed after the promotion period
* Free gift will be using same breast milk provided with the order
* Add on inclusions request on free item is not allowed
**Silver/Gold/ Rose Gold plated items are made from a thin coating of pure silver over other metals. All plated jewellery will tarnish at some point, as the chemicals from daily wear and the exposed layer of silver react with air to change the colour of a piece. Free gift are non-refundable, non-returnable and non-exchangeable.
How to redeem Free gift?
Step 1: Log onto www.woodiepie.com
Step 2: Select the product, add into cart
Step 3: Checkout and make payment via online transfer/ credit card/ 3 months instalment plan with ZERO interest
Step 4: Once payment made, snapshot and contact us via Whatapps/ Facebook Messenger with your order ID, our customer service will assist you in shortly.
Step 5: Free gift will be added on the bill