Pick any 2 @ RM 329 only
Promotion Code: ILOVEBF99
Options:
1. Anna Flatback Bracelet (Free Size - Adjustable) [ NP: RM 229]
2. Vintage Inspired Basic Pendant + Necklace [NP: RM 229]
3. Vintage Inspired Basic Earring [NP: RM 229]
**FREE Vintage inspired Ring [NP: RM 229]
**While stocks last.
Promotion Code: ILOVEBF99
*This promotion not applicable to other offers
Product Specification
Measurements :
Pendant (Diameter -13mm), Necklace (length 45cm)
Earring (Diameter - 13mm) , Ear Stud Needle Length (10mm)
Bracelet (Bead -10mm), Bracelet - length (22cm) (adjustable)
Ring ( Diameter - 13mm), inner diameter 14mm (Adjustable)
Finishing and Materials : Stainless steel, eproxy resin, breast milk
How to pack your inclusions? Click Here!
FAQ before purchase: Click Here!

Note:
* Please note that photo doesn't show the actual size, kindly refer to description for size details
* Please allow 1-2mm differences due to manual measurement
* The colour will vary slightly from the actual colour due to screen's resolution, contrast, light, etc
* Please ensure correct spelling before checkout the item.
* Breast milk stone colour may differ due to chemical reaction on every mom's breast milk with solidifying agent.
* Our product is handmade item, each piece may have slight variations.
* Lead time will be counting from the date of inclusions delivered to our mailbox, and final confirmation of the artwork (if any).


Shipping Time:
Malaysia: 8-10 weeks
Other countries: 10-12 weeks
(counting from the day breast milk/ other inclusions is received)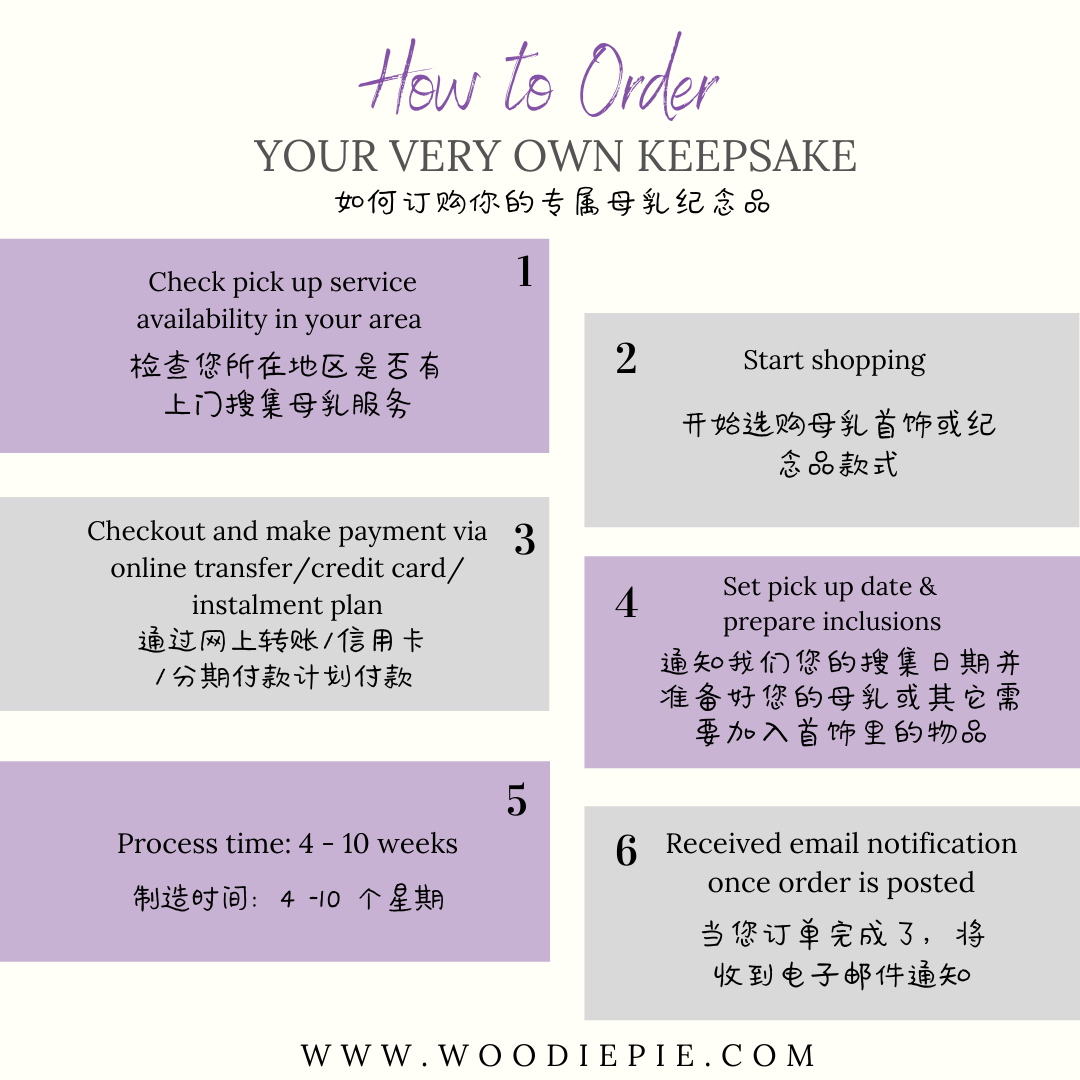 Disclaimer:

*Every piece of jewellery is handmade and we trying our best to deliver the highest standards of handcrafting. The outcome of each piece of jewellery will differ due to the differences in the color and consistency milk that you produce.




">