Product Specification :
Measurements: Pendant - diameter 20mm
Finishing and Materials : Stainless steel pendant hook (Silver/ Gold plated) , eproxy resin, breast milk, glitters
Why get stainless steel?
It's hypoallergenic, it doesn't tarnish, rust or fade, affordable price yet last a lifetime.
How to pack your inclusions? Click Here!
FAQ before purchase: Click Here!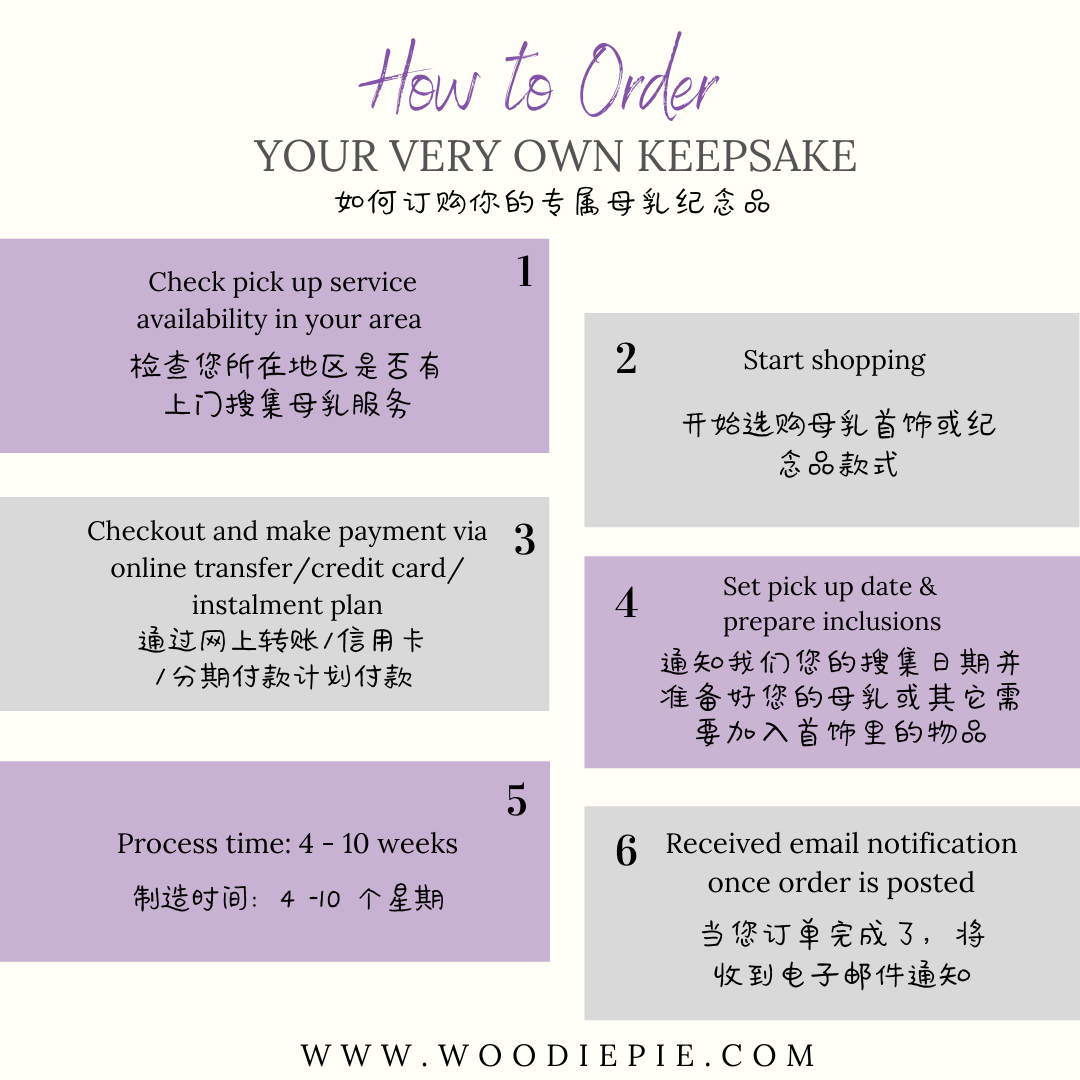 Disclaimer:

Every piece of jewellery is handmade and we trying our best to deliver the highest standards of handcrafting. The outcome of each piece of jewellery will differ due to the differences in the color and consistency milk that you produce.




">